The Son of the Almighty is commonly known as Jesus (Yeshua or Yahshua), Christ, or the Messiah.
Many have misconceptions of Jesus which are based upon man's beliefs rather then solid proof from God's word. Do not let the ideas of man blind you into using your own mind with scriptures! God wants all of us to turn to him, not man – And that includes ourselves! Do we have the courage to test our beliefs against scripture? Hopefully, yes!
Just as the name "Jehovah" or "Jeremiah" or "Jerusalem" is pronounced, "Jesus" is not commonly pronounced or spelled as it was originally. The name Jesus is "Yeshua or Yahshua," in Hebrew. The name spelled "Yahshua" is probably the closest to the original Hebrew. For one thing, the letter "J" was not even used back then! Today, someone's name may be spelled differently or be pronounced differently in different parts of the world but the important thing is that we know who we are talking about.
You may be interested in viewing the publication about Jesus' Return.
Many believe that Jesus is Michael at Daniel 12:1.
Jesus (Yahshua) called his God, "Father" and God called Jesus, his Son.
John 14:28 "The Father is greater then I am" Jesus is speaking here.
John 20:17 "I am ascending to my Father and your father and to my God and your God."
Luke 3:21-22 "Now when all the people were baptized, Jesus also was baptized and, as he was praying, the heaven was opened up and the holy spirit in bodily shape like a dove came down upon him, and a voice came out of heaven: 'You are my Son, the beloved: I have approved you.' "
Jesus (Yeshua or Yahshua) is called "my Son" by God and is approved by him.
Acts 10:38 "Jesus who was from Nazareth, how God anointed him with holy spirit and power, and he went through the land doing good and healing all those oppressed by the Devil."
Jesus was anointed by Yahweh
Galatians 4:4 "When the full limit of the time arrived, God sent forth his Son, who came to be out of a woman."
God's Son was sent by God.
Luke 3:23-38 traces Jesus' earthly lineage back to king David (vs.31) and even all the way to God. (vs.38)
Psalms 110:1 "The utterance of Jehovah to my Lord is: 'Sit at my right hand until I place your enemies as a stool for your feet.' " It is Jehovah who places enemies "as a stool" for David's "Lord." It was David who was inspired to write this. So who would be David's Lord? This would be Jehovah's servant, Jesus. – Compare Matthew 22:41-45; Mark 12:35-37; Luke 20:41-44
Ezekiel 34:23-31 "And I will raise up over them one shepherd, and he must feed them, even my servant David. He himself will feed them, and he himself will become their shepherd. (24) And I myself, Jehovah, will become their God, and my servant David a chieftain in the midst of them. I myself, Jehovah, have spoken…"
Jehovah (Yahweh) raises up his servant "David" as king (Who would be Jesus (Yahshua)) over his sheep and then brings blessings. Remember that the book of Ezekiel was written after the literal king David's death.
Ezekiel 37:24-25 "And my Servant David will be king over them, and one shepherd is what they will all come to have….(25)…to time indefinite, and David my servant will be their chieftain to time indefinite." – Compare Daniel 2:44 where it shows God's kingdom to rule to time indefinite.
It is Jehovah (Yahweh) who chooses his servant, protects him, and creates a covenant that involves his servant. This servant is Jesus (Yahshua).
Isaiah 42:1,6-7 "Look! My servant, on whom I keep fast hold! My chosen one, [whom] my soul has approved! I have put my spirit in him. Justice to the nations is what he will bring forth. (6) "I myself, Jehovah, have called you in righteousness, and I proceeded to take hold of your hand. And I shall safeguard you and give you as a covenant of the people, as a light of the nations, (7) [for you] to open the blind eyes, to bring forth out of the dungeon the prisoner, out of the house of detention those sitting in darkness." (Compare Luke 22:29)
Isaiah 52:13 – 53:12 Prophesy concerning Jehovah's servant who was to carry the "sin of many people." He is noted as being "crushed" and "pierced" for our transgression and errors. He is also noted as "severed from the land of the living ones." (vs.8)
Luke 1:26-33 "In her sixth month the angel Gabriel was sent forth from God to a city of Galilee named Nazareth, (27) to a virgin promised in marriage to a man named Joseph of David's house; and the name of the virgin was Mary. (28) And when he went in before her he said: 'Good day, highly favored one, Jehovah is with you.' (29) But she was deeply disturbed at the saying and began to reason out what sort of greeting this might be. (30) So the angel said to her: 'Have no fear, Mary, for you have found favor with God; (31) and, look! you will conceive in your womb and give birth to a son, and you are to call his name Jesus. (32) This one will be great and will be called Son of the Most High; and Jehovah God will give him the throne of David his father, (33) and he will rule as king over the house of Jacob forever and there will be no end of his kingdom.' "
 Jehovah (Yahweh) gives the nations to his Son, Jesus (Yahshua). This passage will happen soon. This happens when the events of Daniel 12:1 and Revelation 11:15 occur.
 The nations are admonished to "kiss" the Son. And in so doing, they would be showing their submission.
Notice how in verse 2 of Psalms 2,that the kings of the earth have figuratively massed together as one against Jehovah and his anointed one. This time period refers to Revelation 16:16 as "Har-Mageddon" or "Armageddon." The nations have been misled into pitting themselves against the Almighty and His Anointed Son. However, the nations still have a chance to show submission as brought out at Psalms 2:10-12. (Compare the book of Jonah where the wicked city of Nineveh was given the opportunity to repent and be spared.)
By "kissing the son" the nations show servitude to Jehovah via Jesus because "the son" (Jesus) was placed (anointed) in the position by Jehovah. So in reality it shows that there is nothing wrong with serving (also known as ministering or worshiping) Jehovah and Jesus at the same time. (Compare 1 Chronicles 27:1 where a total of 288,000 were ministering / serving to the king David. This word "ministering" has been translated from the Hebrew word "sharath" (Strong's 8334) meaning "to attend as a menial or worshiper.." Compare Ezekiel 20:32 where this word is also used to show worship to "wood and stone." However, David did not receive sacred service as though he was Jehovah but he was Jehovah's anointed king for his people.)
Psalms 2:1-12 "Why have the nations been in tumult And the national groups themselves kept muttering an empty thing? (2) The kings of the earth take their stand And high officials themselves have massed together as one Against Jehovah and against his anointed one, (3) [Saying:] 'Let us tear their bands apart And cast their cords away from us!' (4) The very One sitting in the heavens will laugh; Jehovah himself will hold them in derision. (5) At that time he will speak to them in his anger And in his hot displeasure he will disturb them, (6) [Saying:] 'I, even I, have installed my king Upon Zion, my holy mountain.' (7) Let me refer to the decree of Jehovah; He has said to me: 'You are my son; I, today, I have become your father. (8) Ask of me, that I may give nations as your inheritance And the ends of the earth as your own possession. (9) You will break them with an iron scepter, As though a potter's vessel you will dash them to pieces.' (10) And now, O kings, exercise insight; Let yourselves be corrected, O judges of the earth. (11) Serve Jehovah with fear And be joyful with trembling. (12) Kiss the son, that he may not become incensed And YOU may not perish [from] the way, For his anger flares up easily. Happy are all those taking refuge in him."
Satan tries to tempt Jesus.
This temptation would not have been a temptation if it was a lie.
Jesus did not have the authority or glory of the nations. It was not delivered to him at that time but apparently it was delivered to Satan by the Most High. This occurred before Satan sinned.
Luke 4:5-8 "So he brought him up and showed him all the kingdoms of the inhabited earth in an instant of time; (6) and the Devil said to him: 'I will give you all this authority and the glory of them, because it has been delivered to me, and to whomever I wish I give it. (7) You, therefore, if you do an act of worship before me, it will all be yours.' (8) In reply Jesus said to him: 'It is written, "It is Jehovah your God you must worship, and it is to him alone you must render sacred service." ' " (Compare Matthew 4:1-11)
Revelation 11:15; "And the seventh angel blew his trumpet. And loud voices occurred in heaven, saying: 'The kingdom of the world did become the kingdom of our Lord and of his Christ, and he will rule as king forever and ever.' "
This is yet to happen and it is explained in further detail later. See Daniel 7
This "kingdom of the world" is currently Satan's but it will become Jesus' shortly. This point of time that is described here is specific on what happens before it and after it. But for now, the point is clear – Authority is passed to Jesus as referred to as his "Christ."
Revelation 1:1 "A Revelation by Jesus Christ, which God gave him, to show his slaves the things that must shortly take place…" Jesus received this "revelation" from God.
Genesis 3:15 "And I shall put enmity between you and the woman and between your seed and her seed. He will bruise you in the head and you will bruise him in the heal."
This is Jehovah talking to Satan about his seed and the woman's (Eve) seed (offspring), Jesus. Jesus has already been bruised in the "heal" by being put to death in the first century. Satan has yet to be destroyed. This can also be viewed in a larger scale. That is, all those who side with Jehovah and all those who do not.
Revelation 19:11-21 Here is mentioned the one who is seated upon a white horse and is called the "Word of God." Also, a "sharp long sword" protrudes out of his mouth that he may "strike the nations with it." He will also shepherd them. Upon his outer garment, he has a name written "King of kings and Lord of lords" This is the time where any people who do not submit to him are destroyed. (Compare Psalms 2 comments) This is "Harmageddon" or as some know it, "Armageddon." This is also known as the "great evening meal of God." (vs.17) This rider is Jesus. This is because of the descriptions and where this falls in the prophetic time-lines and prophesies.
Revelation 21:1-4(CJB) This is where it states that the "tent" of God is with mankind and it speaks of blessings such as death and mourning being done away with. This "tent" protects mankind. These are blessings brought by Jehovah through his appointed son and servant Jesus.
Then I saw a new heaven and a new earth,[a] for the old heaven and the old earth had passed away, and the sea was no longer there. 2 Also I saw the holy city, New Yerushalayim, coming down out of heaven from God, prepared like a bride beautifully dressed for her husband. 3 I heard a loud voice from the throne say, "See! God's Sh'khinah is with mankind, and he will live with them. They will be his people, and he himself, God-with-them, will be their God.[b] 4 He will wipe away every tear from their eyes. There will no longer be any death; and there will no longer be any mourning, crying or pain; because the old order has passed away."
Jesus, the first to be resurrected, is victorious! Compare Isaiah 25:8; Psalms 44:23; Rev. 1:5-7; 5:5, 9-12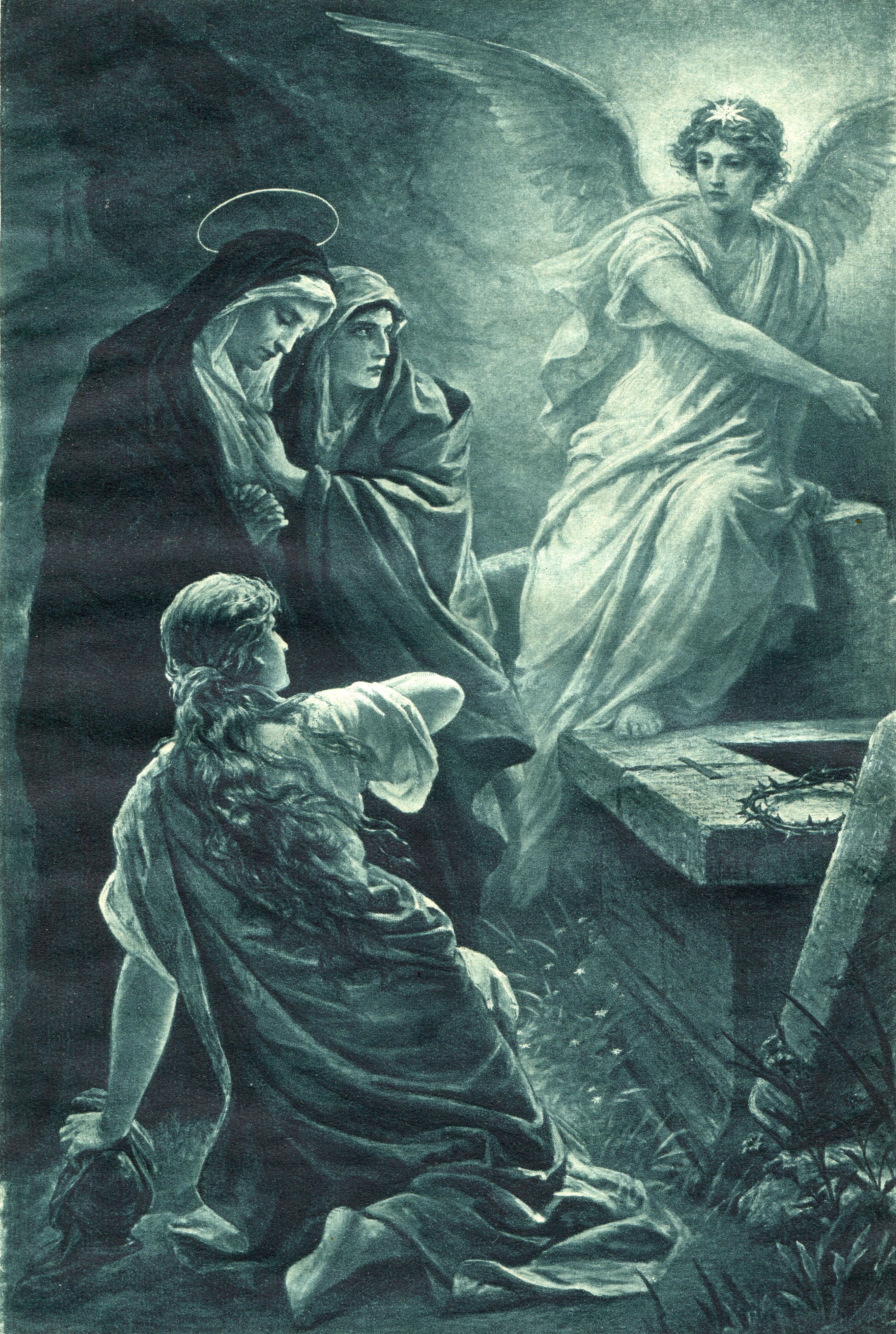 There are many other scriptures that talk of Jesus (Yahshua). Here are some of the principles and ways that Jehovah (Yahweh) is going to transfer the kingdom of the world to Jesus and what that entails. This kingdom transfer will be discussed in more detail later. Another example of a kingdom transfer is recorded at Daniel 5:26-28.
Here are some scriptures that can be used with some of the above scriptures to show when the Messiah was to appear on earth in the first century and what he was to endure:
Daniel 9:25 gives us a time-line in which to tell when the Messiah was to appear : "And you should know and have the insight [that] from the going forth of [the] word to restore and to rebuild Jerusalem until Messiah [the] Leader, there will be seven weeks, also sixty-two weeks. She will return and will be actually rebuilt, with a public square and moat, but in the straits of the times."
This is part of a prophetic 70 weeks as mentioned in verse 24
Jerusalem was desolate at the time of this delivered message to Daniel.
We know that it was not referring to literal human weeks because there was no Messiah appearing literally 69 weeks "from the going forth of [the] word to restore and to rebuild Jerusalem."
The "going forth of [the] word to restore and to rebuild Jerusalem" is an interesting phrase. Because exactly when does "going forth of the word" start? I believe that ones even in the first century did not exactly know. Because many were in anticipation of the Messiah but it seemed that no one really knew the exact date. Compare John 4:4-42 where the woman at the well told Jesus that the Messiah was coming. This could have been partly due to not having a clear definition of this term "going forth." Was it when the order was given? Would that indicate a "going forth of the word?" Or was it when the order was in transport to Jerusalem or when it arrived there? We do know the approximate time the order was given and we have an idea on how long the order took to be delivered. In any case, it appears that this time period of 69 weeks started in or around 455 BCE.
How long is each "week?" And so when did he appear? Well, a week is 7 days long. So one could say that the Messiah was to appear 483 (69*7) prophetic days after the "going forth of the word to restore and rebuild Jerusalem." Again, we know that these are not literal days because nothing of the sort happened back then. But if we apply the principle of "a day for a year" (Ezekiel 4:6) and adjust 1 year because there is no "zero" year then we end up with the year 29 CE. This is when Jesus was baptized by John. (Luke 3:21) And Luke 3:22 it states; "and the holy spirit in bodily shape like a dove came down upon him, and a voice came out of heaven: "You are my Son, the beloved; I have approved you." Compare John 4:25-26
In Daniel 9:26 tells us that the Messiah would be cut off; "And after the sixty-two weeks Messiah will be cut off, with nothing for himself. And the city and the holy place the people of a leader that is coming will bring to their ruin. And the end of it will be by the flood. And until [the] end there will be war; what is decided upon is desolations."
This 62 weeks happens before the seven weeks. The time period of the prophesy totals "70 weeks." Although verse 25 states the "seven" weeks first, verse 26 makes the order of the events clear.
Daniel 9:27a mentions; "And he must keep [the] covenant in force for the many for one week; and at the half of the week he will cause sacrifice and gift offering to cease."

This is a period of seven years but it talks about "sacrifice and gift offering to cease" in the middle of the week. This would correlate with the time of Jesus giving his life as a perfect ransom sacrifice – A bit more then three years since being baptized by John. Temple sacrifices were no longer needed because Jesus presented his blood and body as a perfect sacrifice. (Compare Isaiah 53; Luke 22:19-20)
The end of this week correlates with God's spirit being poured out upon Gentiles as recorded in Acts 10:30-48. This was in agreement with Amos 9:12 and other scriptures such as Isaiah 56:1-7; Ezekiel 47:21-23; compare Isaiah 45:20-25. Compare also how literal circumcision was required in the Abrahamic covenant but Cornelius was a Gentile (Uncircumcised) and yet he was one of the first Gentiles to receive God's spirit. This was the end of the "one week." Compare Acts 6:8; Genesis 17:3-14
Some claim that this week is split in a way so that there is about a 2,000 year gap between the first and second parts. But this reasoning is not in harmony with the prophetic day of "a day for a year" (Ezekiel 4:6) for the entire vision. And it would conflict with other prophesies. So, there is no solid scriptural basis to split it up like that.
This is a hotly contested passage among some. Regardless, if a teaching does not have solid scriptural evidence to back it up, it can not be claimed to be solidly based upon God's word. One could claim it to be a possibility but should not claim it to be certain. Only ones that are searching for their own righteousness will do that. They would not be searching for Jehovah's righteousness. We need to be careful that we do not trust in a man's word just because of who they are. But we need to remember to continually test teachings by using scripture. See Should you test your beliefs?
Jesus was not just in the Almighty's mind as non-existent as some believe but he existed with glory before coming to the earth:
Micah 5:2: Jesus' origin is from "early times"
But you, Bethlehem Ephrathah,
    being small among the clans of Judah,
    out of you one will come out to me that is to be ruler in Israel;
    whose goings out are from of old, from ancient times.
Luke 13:34: Jesus wanted to protect Jerusalem as a hen protects her chicks but they did not want it. He was talking about the distant past.
Jerusalem, Jerusalem, you who kills the prophets and stones those who are sent to her! How often I wanted to gather your children together, like a hen gathers her own brood under her wings, and you refused!
John 6:62: Jesus was going to ascend to where he was before
Then what if you would see the Son of Man ascending to where he was before?
John 8:42, 56-58(ASV): Jesus existed before Abraham
42 Jesus said unto them, If God were your Father, ye would love me: for I came forth and am come from God; for neither have I come of myself, but he sent me.
56 Your father Abraham rejoiced to see my day; and he saw it, and was glad. 57 The Jews therefore said unto him, Thou art not yet fifty years old, and hast thou seen Abraham? 58 Jesus said unto them, Verily, verily, I say unto you, Before Abraham was born, I am.
John 16:7: The term "send" or to be "sent" does not mean that what is sent is from memory. Here Jesus sends "the comforter" to help his disciples. It does not say the Almighty was going to send himself or part of himself. It could be likened to a king sending an emissary who is his representative. The emissary is not the king but is on a mission from the king. This is brought up to confront the mislead idea that Jesus only existed in the Almighty's mind before coming to the earth. Compare Matthew 15:24
John 17:3-5, 18, 24: Jesus was sent and had glory alongside God before the world was. It does not say that he was part of God such as only existing in the Almighty's mind. What's more glorious? A thought or reality?
1 Corinthians 15:28: In heaven, and after his death on earth, Jesus subjects himself to God. He doesn't become part of God like in his mind just as he wasn't just in God's mind before he came to earth.
When all things have been subjected to him, then the Son will also himself be subjected to him who subjected all things to him, that God may be all in all.
1 Corinthians 11:3: Jesus' head is God, as man's head is Christ
Galatians 4:4: God sent his Son to us
But when the fullness of the time came, God sent out his Son, born to a woman, born under the law,
Philippians 2:5-11: Jesus emptied himself and took the form of a man
5 Have this in your mind, which was also in Christ Jesus, 6 who, existing in the form of God, didn't consider equality with God a thing to be grasped, 7 but emptied himself, taking the form of a servant, being made in the likeness of men. 8 And being found in human form, he humbled himself, becoming obedient to the point of death, yes, the death of the cross. 9 Therefore God also highly exalted him, and gave to him the name which is above every name, 10 that at the name of Jesus every knee should bow, of those in heaven, those on earth, and those under the earth, 11 and that every tongue should confess that Jesus Christ is Lord, to the glory of God the Father.
Revelation 1:1; 3:14; Colossians 1:15-17; John 1:1-3,10: *See John 1:1c about John 1:1, for clarification that Jesus is a god, not God. Jesus is rendered as the first born of all creation.
15 He is the image of the invisible God, the firstborn of all creation. 16 For by him all things were created in the heavens and on the earth, visible things and invisible things, whether thrones or dominions or principalities or powers. All things have been created through him and for him. 17 He is before all things, and in him all things are held together.
1 God, having in the past spoken to the fathers through the prophets at many times and in various ways, 2 has at the end of these days spoken to us by his Son, whom he appointed heir of all things, through whom also he made the worlds. 3 His Son is the radiance of his glory, the very image of his substance, and upholding all things by the word of his power, who, when he had by himself purified us of our sins, sat down on the right hand of the Majesty on high, 4 having become as much better than the angels as the more excellent name he has inherited is better than theirs. 5 For to which of the angels did he say at any time,
and again,
6 When he again brings in the firstborn into the world he says, "Let all the angels of God worship him." Deuteronomy 32:43 LXX 7 Of the angels he says,
8 But of the Son he says,
10 And,
13 But which of the angels has he told at any time,
14 Aren't they all serving spirits, sent out to do service for the sake of those who will inherit salvation?
Commonly mistranslated:
John 1:1  See John 1:1c
Isaiah 7:14 The oldest manuscripts use the term "young maiden" rather than "virgin"
Compare: The original gospel of Matthew