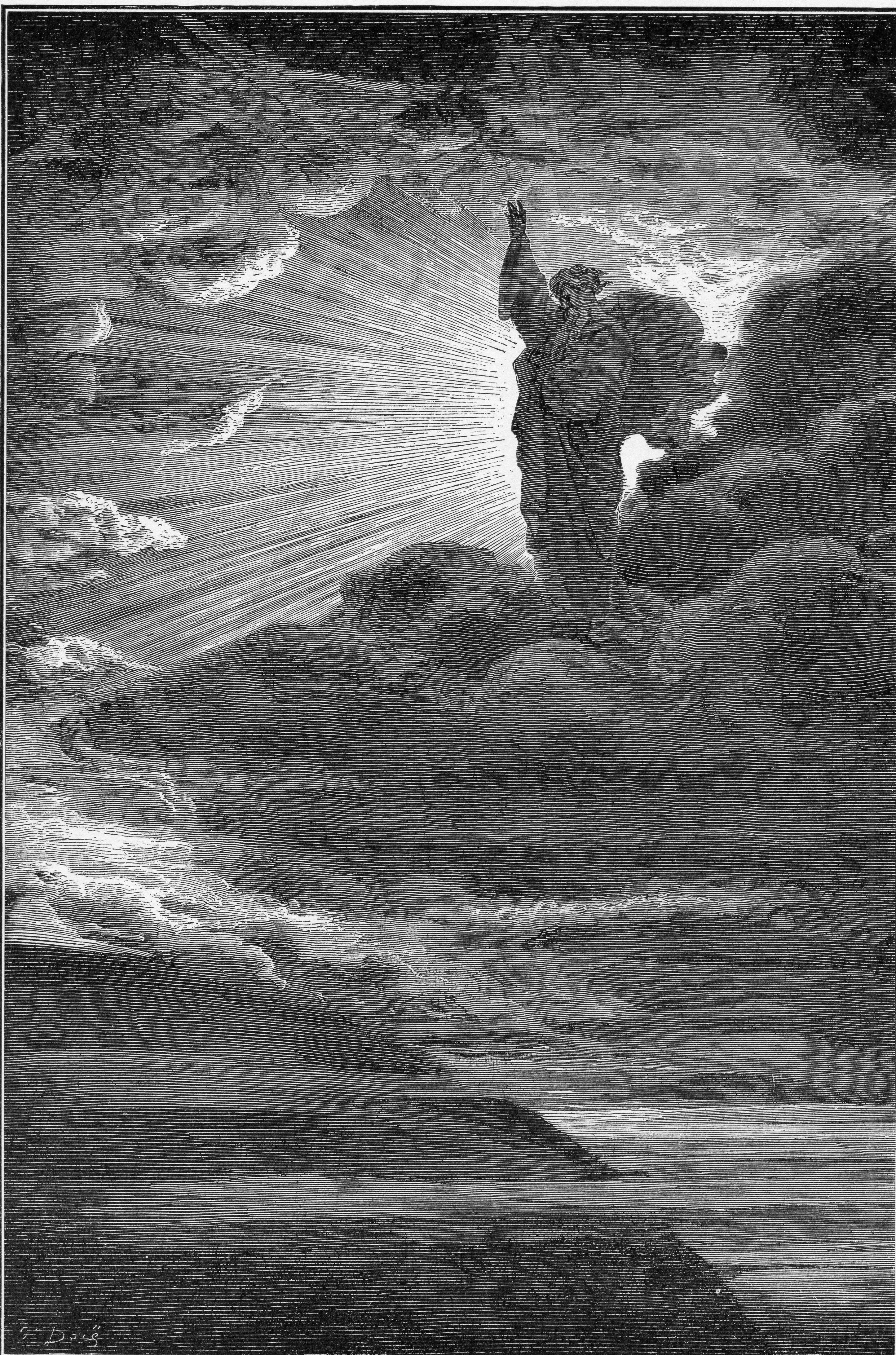 In the Beginning
FROM THE CELEBRATED BIBLICAL SERIES BY THE FRENCH ARTIST, GUSTAVE DORÉ.
"In the beginning God created the heaven and the earth."—Gen., 1, 1.
THIS opening sentence of the Bible is simple in its wording, but heavy with stupendous thought. It stands as the opening of all history, the boundary line back of which the human mind cannot hope to reach and understand.
"In the beginning" there was only God. He had existed always, infinite, unknowable. Then He WILLED; and mind and matter appeared. Heaven and earth uprose as material things, the realization of His thought. Space spread itself out, unending. Time started on its ceaseless flight. The universe, so far as we can ever know it, began.
Of all the works of creation, Heaven is mentioned first. But the Bible is not the story of the heavenly
world of faith and purity and joy. Its theme is the sin-scarred, stormy course of man. Hence the narrative does not pause to speak of Heaven, but passes at once to describe the molding of the earth, that earth which, in Doré's picture, surges upward out of darkness, out of the illimitable unknown, and lies waiting, dimly expectant, at the feet of the Creator.